Carrot Cake



Dessert | 50 Mins | Serves 8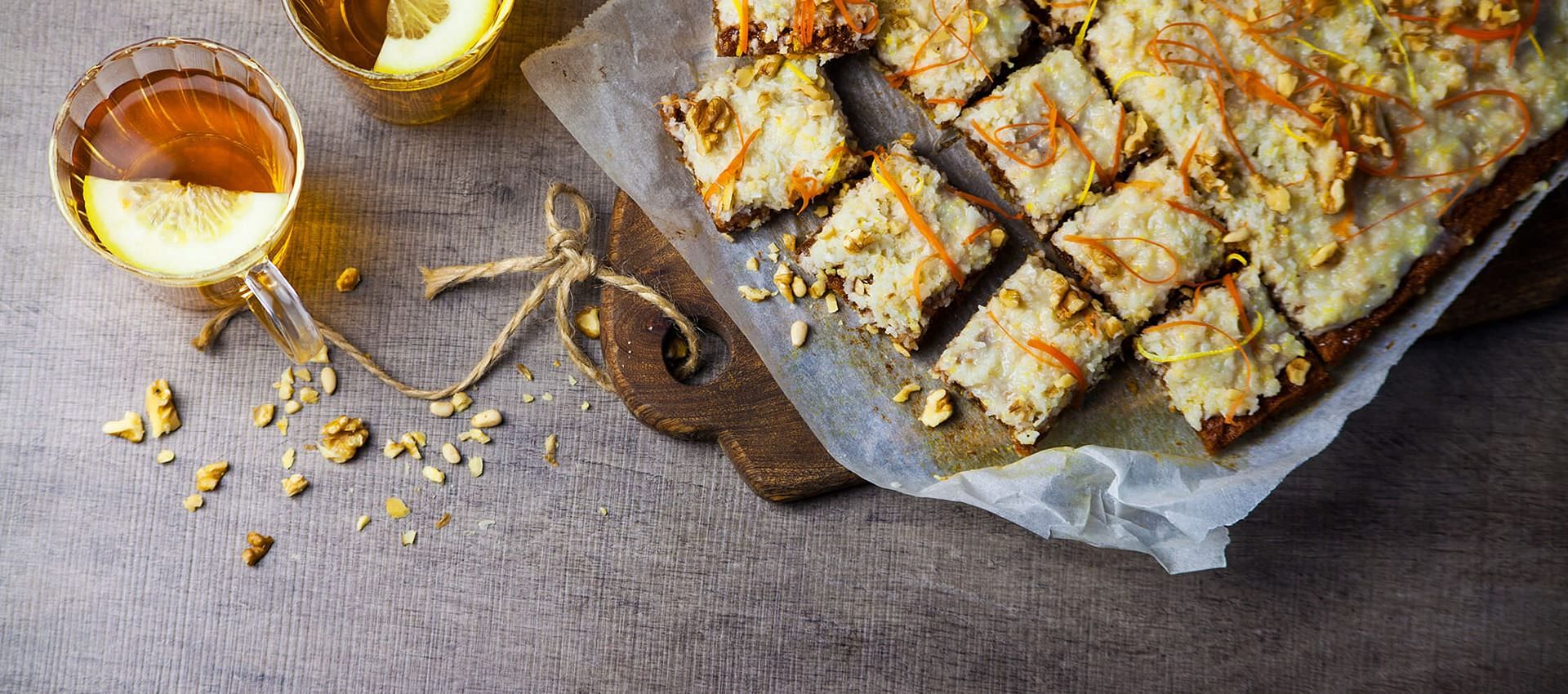 INGREDIENTS
---
3 Carrots
50 ml Rapeseed oil
200 g Sugar
100 ml Coconut milk
200 g flour
0.5 tsp Bicarbonate of soda
1.5 tsp Cinnamon
Coconut frosting
50 g Natural tofu
1 tbsp Coconut milk
200 g Icing sugar
1 lemon, peel of
2 tbsp Chopped walnuts
Grated carrot
METHOD
---
Preheat the oven to 175°C.
Grease a tin (approx. 1.5 litres) and sprinkle with coconut flakes.
Finely grate the carrots and mix all the cake ingredients into a fine batter.
Pour the batter into the pan and bake in the lower part of the oven for about 40 minutes.
Mash the tofu on a plate.
Add the coconut milk and icing sugar and mix together into a thick glaze. Stir in the coconut flakes and grate in the lemon peel.
When the cake is baked, turn it out and spread over the coconut frosting. Let it cool, sprinkle chopped walnuts and shredded carrot over the top and cut the cake into pieces.